Fasho Celebrity News Post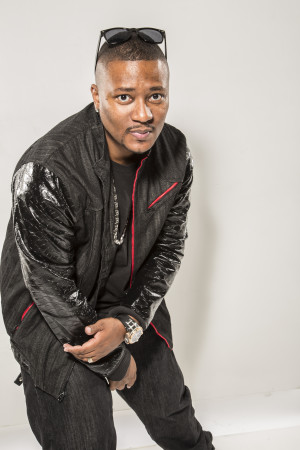 Written By:

Don Juan Fasho
101.1 The Wiz Featured Video
CLOSE
I must admit for the longest time I didn't pay much attention to Cash Money's CEO Birdman aka Baby…that is until I read an article claiming that he and his Cash Money Brand were worth over $400 million dollars. After a little more research, I found out that he negotiated a distribution deal with Universal which allowed Cash Money to own all of their masters (a deal that not even the Beatles had) and instead of making a few nickels off of each record sold, the company gets a few dollars off of each unit sold which is unheard of nowadays. So in a nutshell, when he talks…I now pay attention.
Anyway, in a recent interview with Angela Yee, Birdman reveals his plans to become part owner in the Miami Dolphin as well as his ultimate goal of becoming a billionare. He also talked about the artists he has passed over that he wished he didn't, Nicki Minaj and why he would never deal with R. Kelly again. Check out the excerpts below:
On R.Kelly

I wasted 2 summer's with that dude and the way he handled it just wasn't manly like. I was going against the odds to even go out there and rock with him. I could've been with my son, we could've been doing music. I was like "why you keep going to Chicago man?" I didn't see what they were saying, but it's cool that's then this is now. He's one n*gga I will never F*ck with.

On artists that he has passed over that he wish he hadn't

I ran into a lot of them. Honestly, I've never spoke on this. I had a chance for Keyshia Cole…I had a chance for Jeezy…T.I Yeah, T.I use to be in the studio with us, writing everyday. I use to let him come in the studio and chill with us. When he was out there in Atlanta, when we use to go out and record.

On becoming Part owner of the Miami Dolphins

We wanna be part owners of the Dolphins, I'm looking forward to that. Really…a few teams, some basketball teams, baseball teams..anything that's available…U know we want to be apart of it, I think that's big. That's the next step for us, that's the next level. Miami Dolphins would be great because we out there.

It's in the works. We got to get the clearance from the NFL and we waiting on the clearance. Once we get cleared, we good.

On Nicki Minaj

Working with Nicki has been a great adventure. She works hard, so when she spend money, she makes money so it's not a problem. Working with Nicki has been great for us. You know she don't wine about nothing to me, she's a smart girl. She's very smart, she's intelligent, she knows what she's aiming for…she got great hustling skills! That's what I love about her….she's on her grind..she's doing everything it takes to be that one. And I think she's gonna be that one and be there for a while.

On his main goal in life

I want to be a Billionaire. That's my main focus in life . I want to be the first music company billionaire. Michael Jackson sold 750 million records and that's one of our goals.
Read more: Birdman Talks Miami Dolphins Ownership, Wasting Time With R. Kelly & Billionaire Status | Necole Bitchie.com