WOW! If Future was there he would have said "Turn on the Lights!"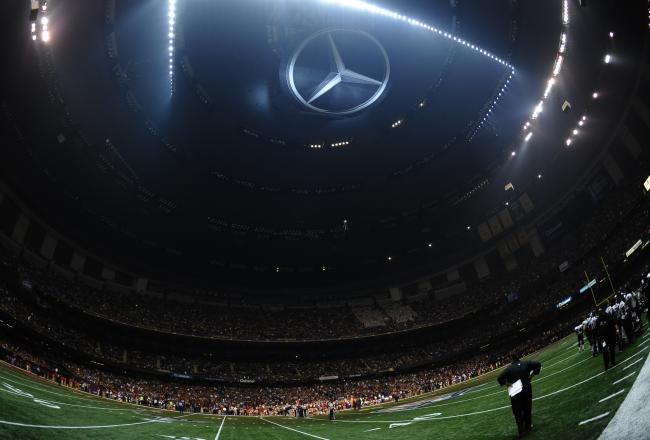 With Baltimore Ravens leading San Francisco 49ers 28-6 early in the third quarter, the lights in the superdorm went OUT!
Gregg Rosenthal of NFL.com twitted: "No scoreboard, No TV's. They are going out one by one."
And just when you though this whole ordeal was odd enough, it now appears there is aTwitter account for "Super Bowl Lights."
Oddly enough, this is the second time in as many seasons that the 49ers have found themselves in this position. In late 2011 during a Monday Night Football matchup with the Pittsburgh Steelers, Candlestick Park lost power twice and the game was delayed both times.
For more log on to CNN.com
FOLLOW US ON TWITTER: 1011WIZF
FOLLOW ME, KristenK, on Facebook/Twitter: radioonekristen