Like Mike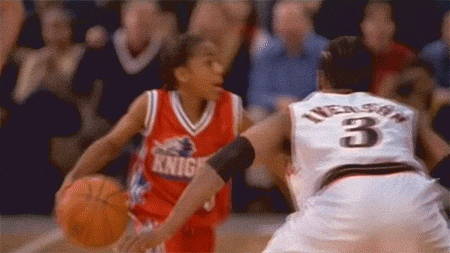 Like Mike is another corny but classic film that tells the story of an orphan boy who gets basketball talents after finding a pair of Michael Jordan's shoes and ends up playing in the NBA.
Even though it starred big names like Bow Wow and Morris Chestnut, the highlight of the film for a lot of fans were the NBA cameos, which included Dirk Nowitzki, Allen Iverson, Chris Webber, Vince Carter and many more.
Whether it was Allen Iverson being crossed over, Vince Carter getting dunked on or even Dirk Nowitzki asking a kid for his autograph, every moment in the film with these NBA stars led to a smile or laughter.
Kobe Bryant Gets Oscar Nom + Our Favorite Movie Performances By NBA Players  was originally published on hot963.com
« Previous page 1 2 3 4 5 6 Next page »