Remember when Kanye West went on a rant backstage at SNL and said Taylor Swift was fake? Well, turns out he was right. Check out the player above to hear Headkrack explain more in this exclusive video edition of the Hip-Hop Spot!
Sign Up For Our Newsletter![sailthru_widgetfields="email" sailthru_list="Rickey Smiley Subscribers"]
Listen to "The Rickey Smiley Morning Show" weekdays from 6-10 a.m. EST!
RELATED: First Picture Of Kanye West & Kim Kardashian's Son Saint Revealed! [PHOTO]
RELATED: Does Kanye West Have Manic-Depression? [EXCLUSIVE VIDEO]
RELATED: Taylor Swift Brings Fetty Wap Out For "Trap Queen" + Ciara & Russell Wilson! [VIDEO]
RELATED: Rihanna On Why She'd Never Perform With Taylor Swift & Feminist Backlash From #BBHMM 
9 "Kanyeisms" We Are Going To Immediately Incorporate Into Our Daily Speech (And When To Use Them)
1. 9 "Kanyeisms" We Are Going To Immediately Incorporate Into Our Daily Speech
Source:
1 of 9
2. "I am Warhol. I am the #1 most impactful artist of our generation. I am Shakespeare in the flesh.Walt Disney. Nike. Google."
Source:
2 of 9
3. "I am your OG and will be respected as such"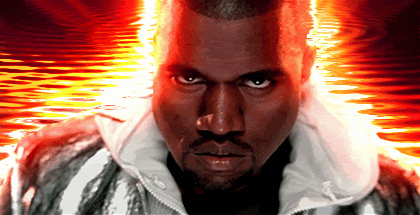 Source:
3 of 9
4. "Ima let you finish…."
Source:
4 of 9
5. [We] brought the leather jogging pants six years ago to Fendi, and they said no. How many mother*ckers you done seen with a leather jogging pant?"
View post on imgur.com
Source:
5 of 9
6. "How Sway? You ain't got the answers Sway!"
Source:
6 of 9
7. "Am I in fashion?? You see this coat?"
Source:
7 of 9
8. "I went to look at your twitter and you were wearing cool pants"
Source:
8 of 9
9. "I hate when I'm on a flight and I wake up with a water bottle next to me like oh great now I gotta be responsible for this water bottle."
Source:
9 of 9
Why Kanye West Was Right About Taylor Swift Being Fake [EXCLUSIVE VIDEO]  was originally published on rickeysmileymorningshow.com